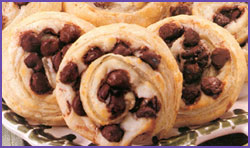 Indian Cooking Recipe : Fruit Biscuits
1 ½ cup all purpose Flour
100 gms butter
1 ¼ cup powdered Sugar
25 gms custard powder
Few tuti fruti for decoration
¼ tsp vanilla essence
½ egg
¼ tsp baking powder
Seive all purpose flour, baking powder and custard powder.
Beat the butter till it changes its colour. Add tbsp of sugar and beat it. Add egg and essence and beat it.
Add all purpose flour to it and beat it. It forms like a soft dough.
Make into small balls and press with the palm. Arrange them on a greased cookie tray.
Decorate with tuti fruiti on the biscuits and bake them at 300ºfor ½ an hour.