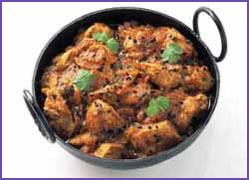 Indian Cooking Recipe : Potato Corn Bake
Ingredients :

2 teacups cooked tender corn
4 boiled potatoes
1 onion, finely chopped
2 to 3 green chillies, finely chopped
6 tbsp grated cooking cheese
4 tbsp milk
¾ teacup fresh cream
2 tbsp butter
salt to taste
Method :

Open the packet of corn and thaw in a colander.
Chop the potatoes into small pieces. Heat the butter and sauté the onion for some time.
Put the green chillies, potatoes, corn, 3 tbsp of cheese and salt and stir properly.
Grease a baking dish, spread the mixture in it and sprinkle milk on top.
Beat the cream, put a little salt and spread over the mixture.
Cover with the remaining cheese and dot with butter.
Bake in a hot oven at 450ºF for 20 minutes.
Ready to serve hot.