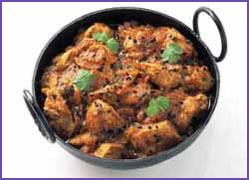 Indian Cooking Recipe : Indian Potato Recipes
Ingredients :
Potato Straws
4 large potatoes
ice cold water
oil for frying
1 tsp salt
½ tsp chili powder
½ tsp ground cumin
½ tsp curry powder
Method :

Peel potatoes and chop into thin slices, then cut slices in matchstick strips.
Soak in ice-cold water, then drain and dry on paper towels.
Heat oil until it becomes very hot and fry the potato straws a handful at a time, until they becomes crispy and golden.
Remove with a perforated spoon and drain well on absorbent paper.
When they are all fried sprinkle with the salt and spices mixed together.